engineering beyond limits DBE | MBE | HUB
With 90+ employees specialized in geotechnical investigation and construction materials testing in Texas and New Mexico, Beyond Engineering & Testing provides the skillsets needed to deliver the solutions you can trust.
Beyond was founded by a group of professional geotechnical & materials engineers and engineering technicians who are committed to using our experience to provide customized solutions to our clients of various industries: oil and gas, infrastructure, transportation, industrial, commercial, educational, and municipal facilities.
We are certified as a Disadvantaged Business Enterprise (DBE) by TxDOT and NMDOT, a Minority-Owned Business Enterprise (MBE) by the City of Austin, a North Central Texas Regional Certification Agency (NCTRCA) and a Historically Underutilized Business (HUB) by the Texas Comptroller of Public Accounts (CPA).
OUR SERVICES
We offer various Geotechnical Engineering & Construction Materials Testing services, along with state-of-the-art Laboratory Testing facilities all led by our highly qualified team members.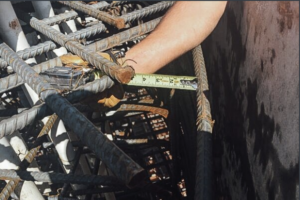 Construction Materials Testing
Our experienced CMT engineers, dedicated project managers and certified technicians assist in providing verification that a construction project has been constructed in accordance with its plans and specifications, including structural inspection and non-destructive testing.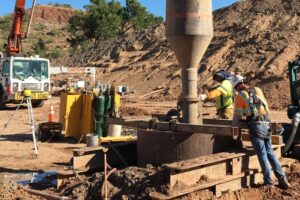 Our experienced geotechnical engineering team delivers practical and cost-effective services to various construction projects, including conventional geotechnical borings, in-situ instrumentations, geophysical testing, laboratory testing, innovative engineering recommendations, and construction monitoring.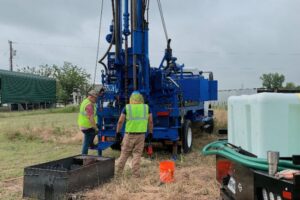 Beyond boasts a robust drilling operation which includes licensed/experienced drillers and 4 truck/track-mounted CME/Mobile drill rigs. Beyond drill rigs are capable of Continuous Flight Auger, Mud Rotary, Hollow Stem Auger, Air/Water Rock Coring, Texas Cone Penetrometer, Auto Hammer, and Tube Extruder.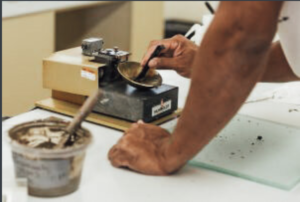 Geotechnical & Materials Laboratory
Our geotechnical and materials testing laboratories in Round Rock, Midland and Carrollton, TX and Carlsbad, NM are professionally equipped for testing soil, rock, concrete, hot mix asphalt along with various aggregate materials, in accordance with AASHTO, ASTM, TxDOT and other applicable specifications and standards.